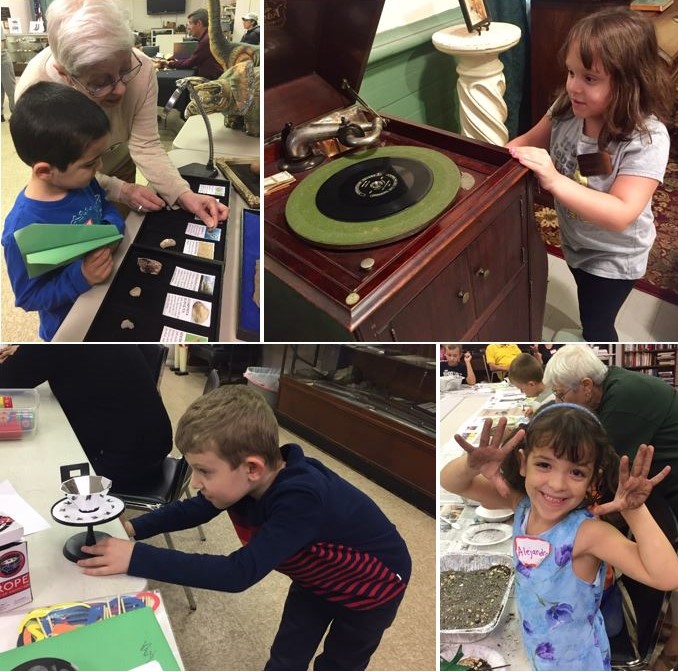 Pascack Adventures: Look, Learn and Create Together
Inspired by the Pascack Historical Society's museum exhibits, the Pascack Adventures program fosters the development of life-long learning skills for kids and families.
Pascack Adventures:
Provides fun interactive experiences
Sparks imagination and creativity
Develops knowledge of local history and culture
Has been recognized by the Bergen County Division of Cultural & Historic Affairs
Offers activities aligned with New Jersey State Core Curriculum standards for grades K-6
The Pascack Adventures program has three components:
1) Whole group presentations that focus on one topic, are age specific and contain lively discussion and activities.
2) Interactive group presentations where children explore various stations with activities relating to a specific subject. Children and families may enter this type of program at any time and explore at their own pace.
3) The CART OF WONDER is available two Sundays per month. CART OF WONDER activities foster collaboration between kids and adults and develop observation and thinking skills.